27-year-old Garima Pura has an Oscar. Garima, screenwriter of The Elephant Whispers, which won the Academy Award for Best Documentary Short, says the win is "surreal" also because she hails from Chandigarh, a city that until recently was nondescript in filmmaking.
"It's going to take me six months to process this win… there's no blueprint for this kind of achievement," she's speaking to us at the team's Oscar ceremony in the US.
Garima, who quit her job in the media industry after 8 months to pursue filmmaking and screenwriting, had an impressive portfolio including scripting two seasons of The Little Things on OTT even before her Oscar win. "In 2019, wildlife filmmaker Gunjan Menon introduced me to director Kartiki Gonsalves, who had a story and was looking for a writer," she says of her association with The Elephant Whispers filmmaker.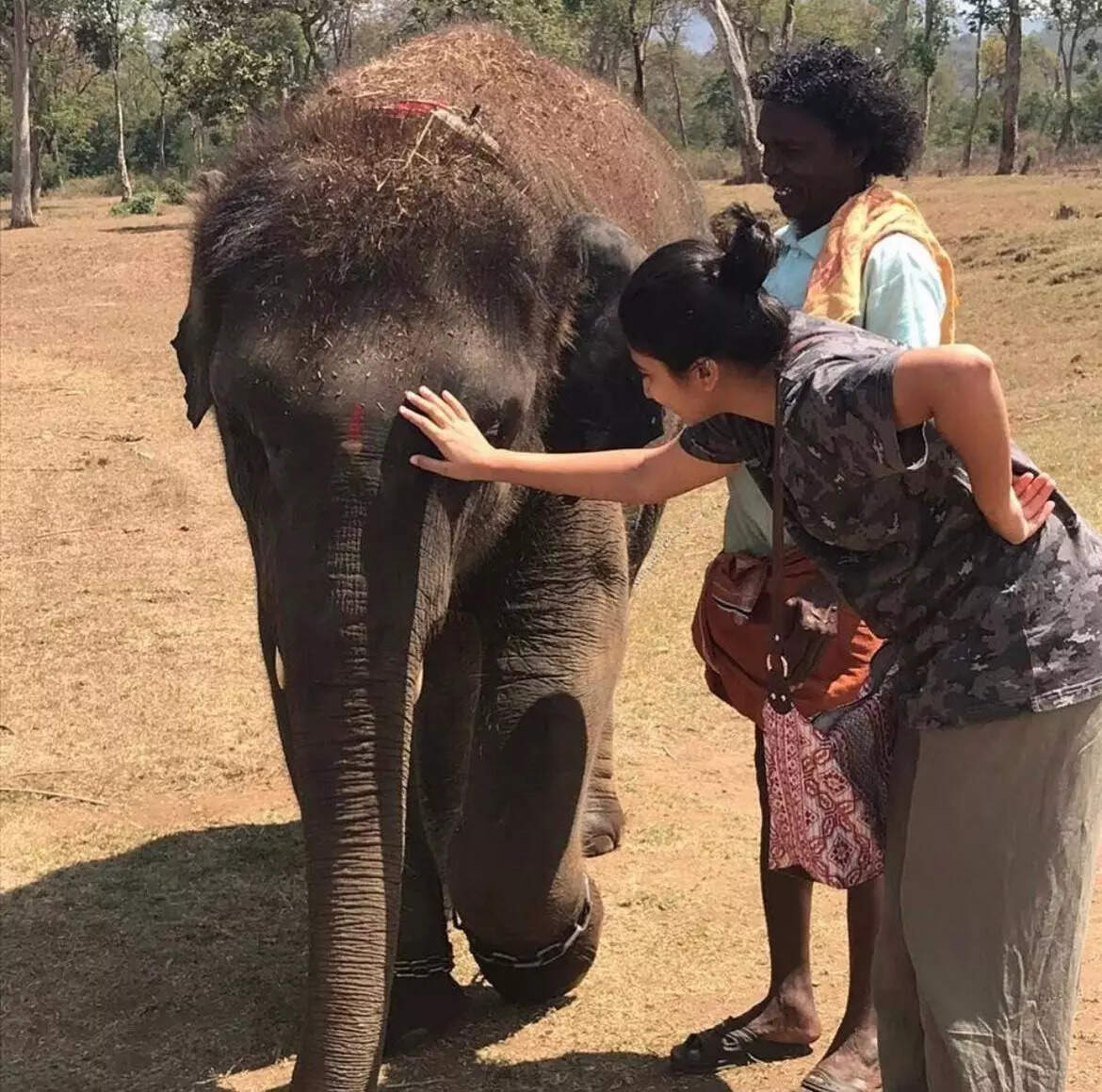 "Before the lockdown in February 2020, Kartiki got back to me when he discovered Ammu, to include her in the script. I visited Bomman and Bailey for the first time because earlier I was dealing only with the research of scientist Sridhar. It was an honor to tell his story. The kind of ecosystem that Bomman and Bailey have created and thrived on with Raghu and Ammu is inspiring," she says. "Learning about elephants and their superior intelligence and emotions was a humbling experience , because humans think of themselves as the top of the hierarchy. We used this dynamic in the film's narrative, to educate the townspeople visiting the zoo, that there is unity between humans and the elephant species.
Though Garima grabbed the gold early, she experienced the quintessential struggle. "Times are changing, with more youngsters entering the filmmaking industry, thanks to streaming platforms. Now it is not easy for people to exploit the youth. But, in terms of conflict, I have to hop on the bandwagon and claim that honestly the industry is still discriminatory due to gender and age. There are young women whose voices tremble, and I wish the baritone had no hegemony in the meeting room. At the same time, Garima is also grateful for the opportunities people have given her, which eventually led her to the Academy Award.
,