Rani Mukherjee has given a wonderful performance. 'Mrs Chatterjee Vs Norway' reiterates the fact that she is one of the most accomplished actresses of Indian cinema.
Yesterday afternoon, ETimes caught up with him at Yash Raj Studios to have a detailed chat on the film and his journey so far.
The interview was done in-camera. Click on the video below to watch it:
Excerpts from the conversation:


Is 'Mrs Chatterjee Vs Norway' your most challenging role till date?
I won't put it like this, but yes, it has been the most challenging film for me as a film. Trust me, I couldn't believe what Nikkhil Advani was saying on the phone when he called me to make this offer. It was a time of pestilence; He called in January 2021 and we all were not in a good mental state. I thought he was trying to sell me the film by telling me some dramatic and absurd things.
After we spoke, I searched the internet for Sagarika Bhattacharya's story. And, it was all there, widely covered by the Indian media in 2011. I was surprised that despite being an Indian citizen, how did I not come to know about it. That was the trigger. I immediately made up my mind that this story needed to be told.


Your three most difficult scenes to film?
I would not be able to mention only three scenes. I think every scene has a dark space to live in. And I didn't put myself as a mother in any scene. I didn't have the courage to do so. Mind you, it is not only Sagarika who has had to suffer in this way. The overall feeling took over my being, the story and writing is so magical.


I don't think anyone else could have done this role.
Thank you.


Have you received messages from the media appreciating your efforts in 'Mrs Chatterjee v. Norway'? I came out of the media screening and saw that most of the critics looked quite stunned…
Yes, this film is something that surprises you. As an Indian, you would be amazed. As an Indian, one cannot digest the fact that his children may be separated from him. But then, truth is stranger than fiction.
Did you have to put on weight to play your part in this film?
Yes, because I am playing the character of a mother who is still breastfeeding her baby. It was important for me to look real. This was a deliberate attempt on our part to make it look authentic. We didn't want to compromise on making it too Hindi, so you'll also see Hindi, Bengali, English and Norwegian. When people are overwhelmed with emotions they slip into their mother tongue and 'Mrs Chatterjee Vs Norway' is full of emotions.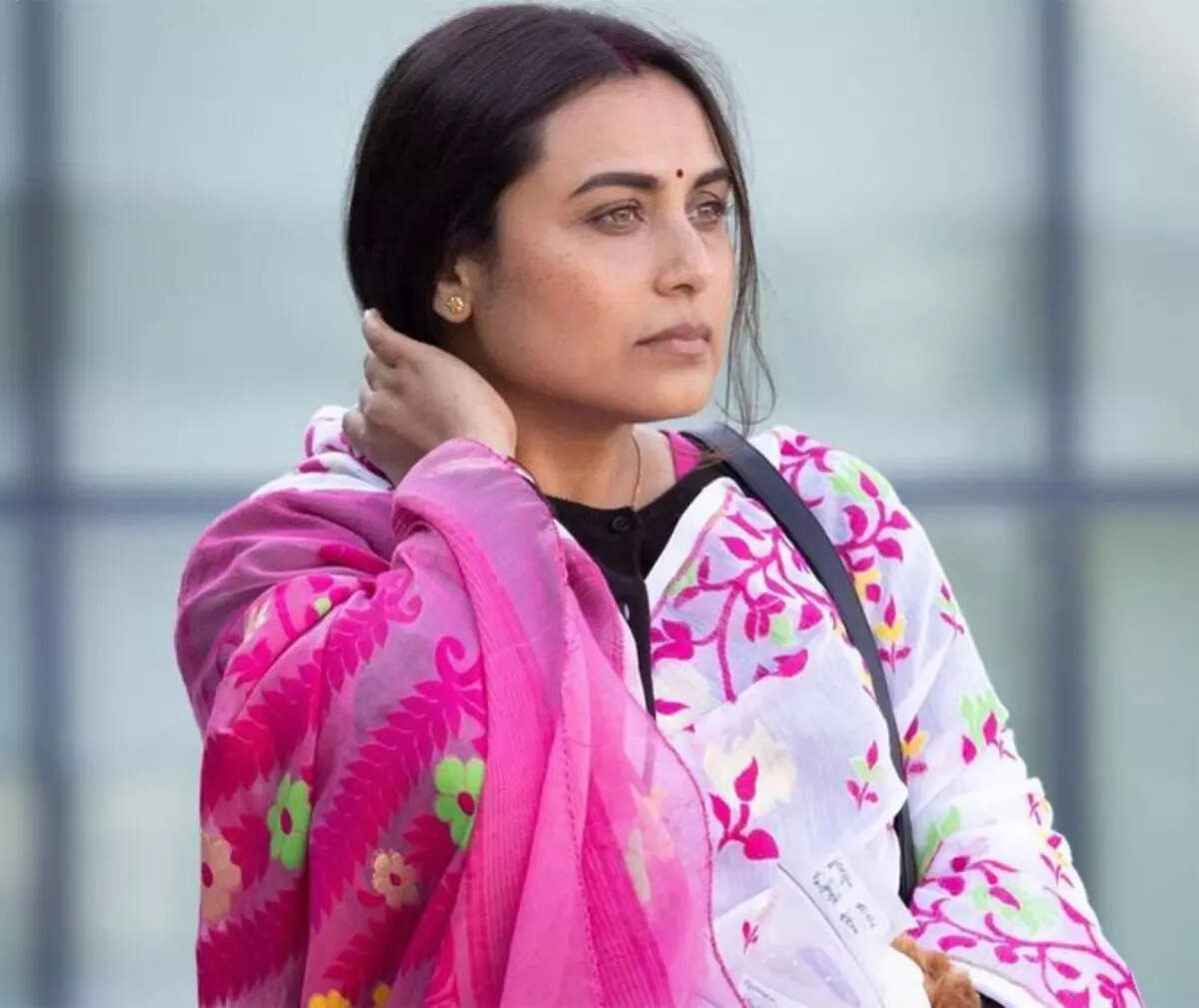 But that small change of language in 'Mrs Chatterjee Vs Norway' didn't act as a deterrent, unlike many films that find it difficult to understand when they are replaced by non-Hindi dialogues …
I am very happy to hear this.


You have had a wonderful career. And, this is the same woman who refused Salim Khan's proposal of 'Aa Gale Lag Jaa'. Why did you refuse that film?


Because I was very young and films were not the career path I wanted to choose or thought I could do. My family was a film family and hence getting into films was only natural. But contrary to popular belief, not every film family is perfect. Apart from this, screen divas like Madhuri Dixit, Sridevi and Juhi Chawla were at their peak at that time. And, I thought I had a very different voice, plus I didn't think I could dance or act like him.,


In your initial days in Bollywood, your voice was dubbed in a few films…
As a newcomer, you don't have many options. Filmmakers take decisions for the betterment of their film. So yes, but only in 'Ghulam' my voice got dubbed. There was a question mark on my voice during 'Ghulam' whether it was good for a lead actress opposite Aamir, I was told that my voice has been dubbed for the betterment of the film. It hurt me but I didn't give it much importance. But I still feel that my soul is not in 'Ghulam'.
Soon, I was in Kuch Kuch Hota Hai. Karan Johar asked me if I had any problem dubbing my voice. I said no'. He asked me if I would do my own voice in my first film 'Raja Ki Aayegi Baaraat', and when I said yes, he said he liked my voice and wanted me to dub.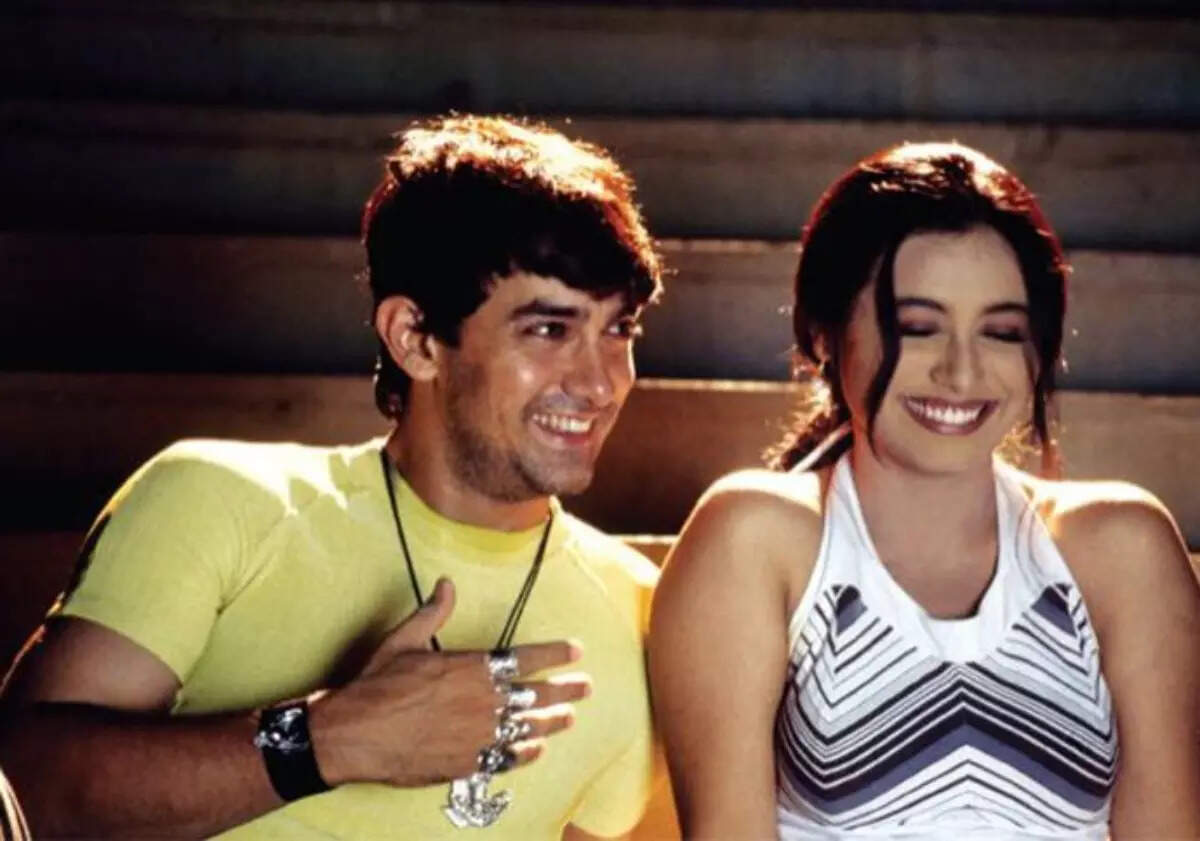 Ever since No One Killed Jessica came out after a hiatus between 2006 and 2011, you've been the hero and heroine of the film. Will you even do a 'Talaash' today, I wonder…


I would love to do it as it excites me to play all kinds of roles. Doesn't have to be the central character. I would like to do a role that is equally important to the narrative. I don't want to be a part of a role or film that I don't agree with or that doesn't touch my heart. 'Mrs Chatterjee vs Norway' is more than just a mother's love. It also brings you closer to your country.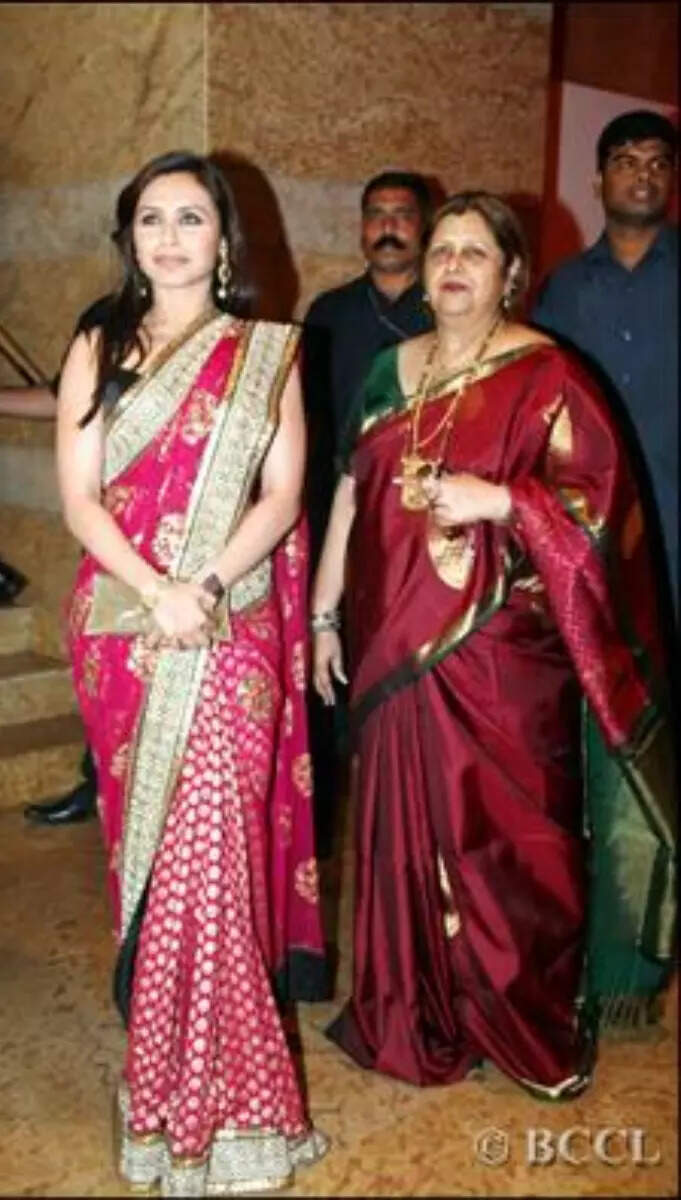 Let's end by talking about your mother who has been your inspiration to play the role of Mrs Chatterjee…
What inspires me about my mother is that she hasn't changed in the last 50 years in Mumbai. He is very proud of his Bengali roots. And, I'm so proud of who she is and what she is. She has always stood up for me.


,