Bhumi Pednekar feels spring is the best time to be in Delhi. The actress, who has always loved Delhi's winters, says that Delhi
the winter of
Doesn't excite him anymore. Courtesy: The Smog. "Spring is definitely the best time to be in Delhi right now. But we have to understand that we cannot always go for the second best option. Is it fair that children will have respiratory problems in the next few years? The air is so Schools are going into lockdown because of the toxin. What kind of world are we leaving? Today, our summers and winters are very extreme. The biggest misconception is that people think climate change will be far in the future. No! It is happening now. We have had several heat waves, we have experienced the coldest winter days this year, there have been floods and droughts, and this is not normal! If we're not going to face it, we must be really delusional," says Bhumi.
'I consider Delhi a mix of culture and development'
Talking about the shooting in Delhi's smog, the climate warrior, who was recently named the first national advocate for the Sustainable Development Goals (SDGs) in Delhi by the United Nations Development Program (UNDP), says, There were days when we had to move the shoot as the smog was so thick and we could not see anything. I remember coming back from shoots and getting allergic rhinitis due to pollution. I don't want to live wearing a mask all the time, but we're headed towards that, and it's heartbreaking.
Despite this, Delhi is one of his favorite cities. She says, 'I love Delhi. I grew up in the city and have friends and family here. And what I like the most about Delhi is the mix of culture with development. It really gets me very excited when I go around Lutyens' Delhi and pass areas like Parliament and Embassy. I think the most beautiful thing about Delhi is that you will randomly see a historical monument, and then there is so much development happening around it. I love how both worlds co-exist. I also love Delhi food. her Favourite? ,Papdi Chaat From Bengali Market whenever I'm in town I have Papdi Chaat,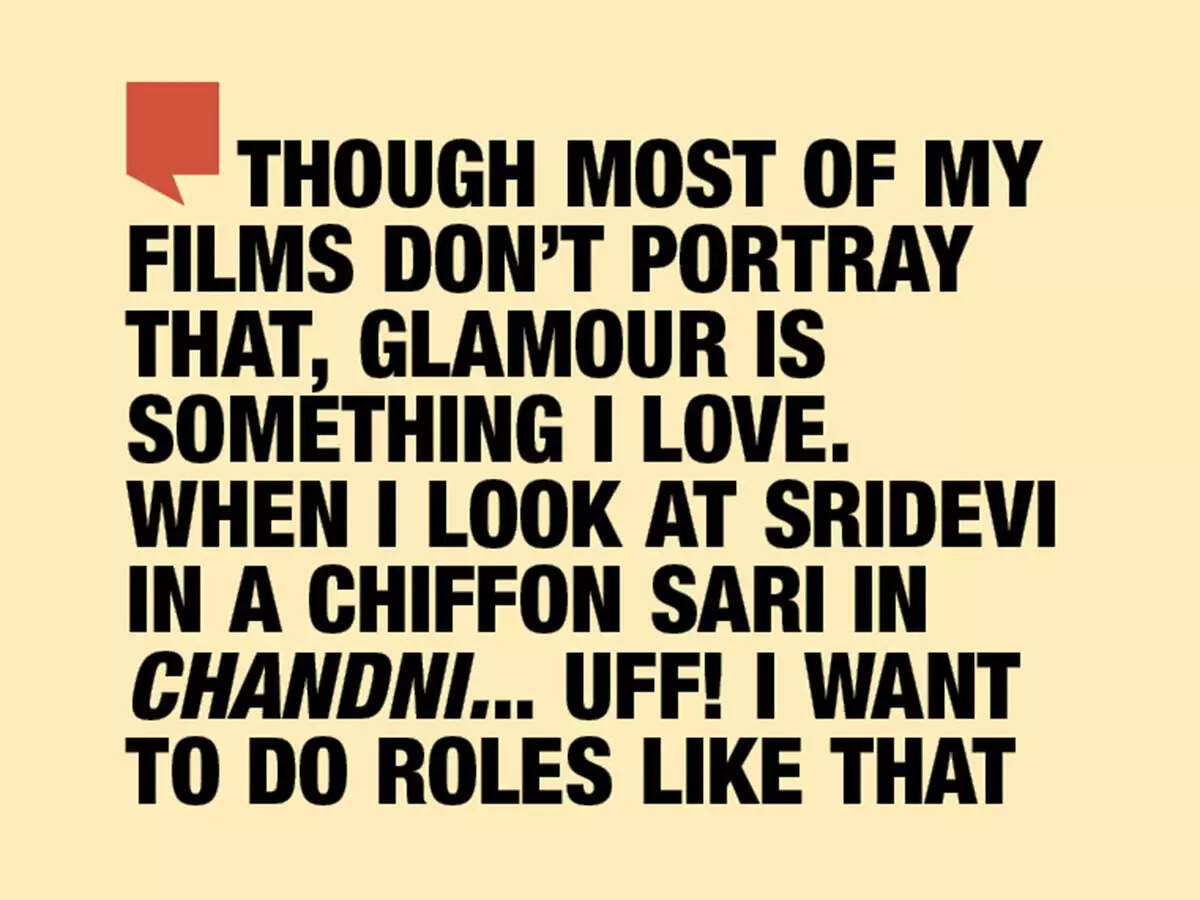 'I want to use my craft to make society a better place'
On the work front, Bhumi says she is looking forward to playing glamorous roles, but not roles that are about objectification of women. "I love glamour, and I love fashion. Most of my films don't portray it, but in my personal life, it's something I love. When I see Sridevi in ​​a chiffon saree in Chandni.. .Uff! I want to do roles like that, but with time we have reduced the importance of female characters tremendously. I believe that is changing now," she shares.
The actress enjoys taking up challenging roles. "Being an actor is more than looking amazing on screen and portraying different characters. With this also comes some responsibility. I am lucky because my first film was Dum laga ke haishaI tasted blood with that film and realized that doing unconventional roles is my forte, and that's how I can carve a niche for myself. I really enjoy challenging myself and pushing myself. I am glad that my films bring about a certain amount of positive change in the world. I want to use my craft to make society a better place. I feel so proud that I've carved a niche for myself, and I really hope other women join me in that space, I'm happy to share it. There is enough work for everyone.
,